Client: Quick Access
Project: Brand Creation
Section: Branding | Website Design | Stationery | Signage
Quick Access approached Visually Unique as they required a new brand to develop their business. The Quick Access vehicle is attached with a hoist on the back of their work ute to allow efficient and convenient access to power pole cables that need repair. With this in mind, we wanted the brand to reflect the mechanism of the vehicle in mind.
The client was impressed with the brand that we secured doing their stationery, livery, signage and website.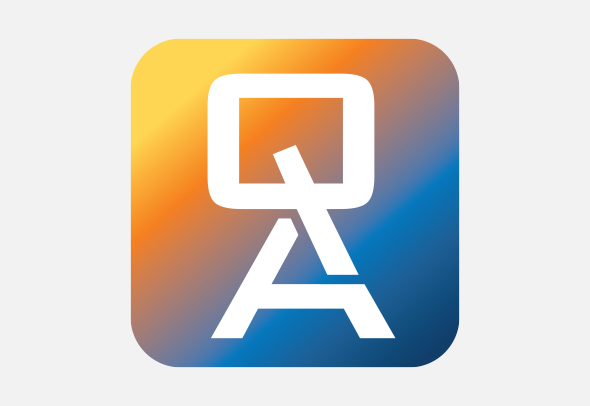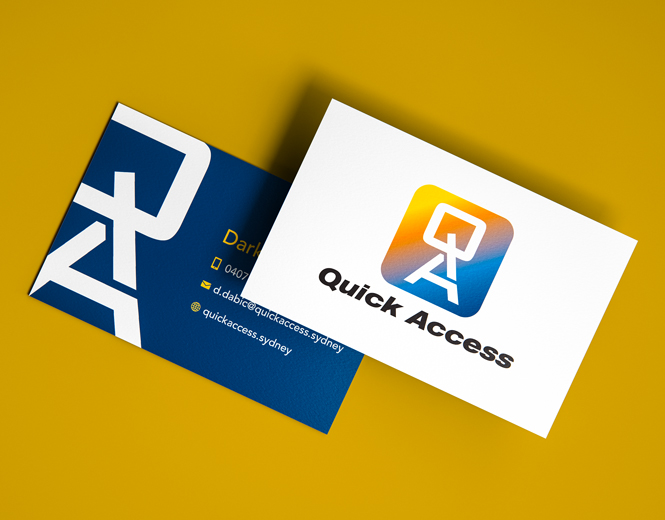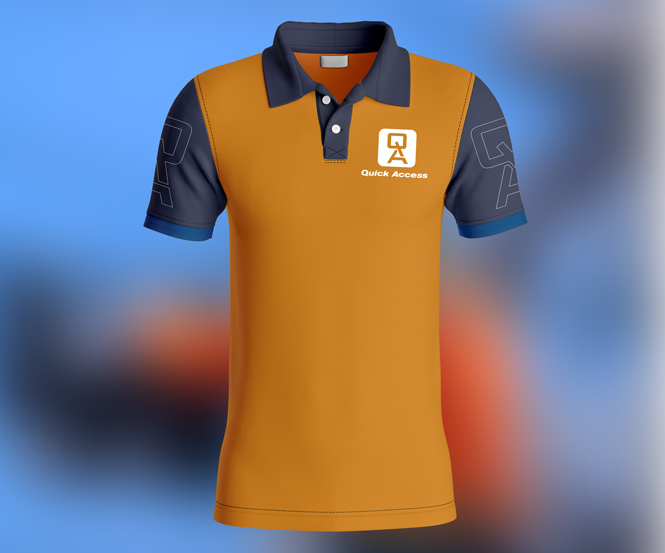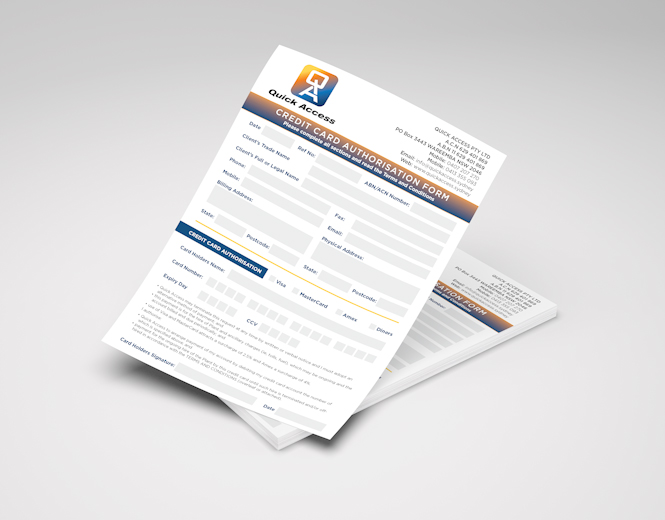 Quick Access Vehicle Signage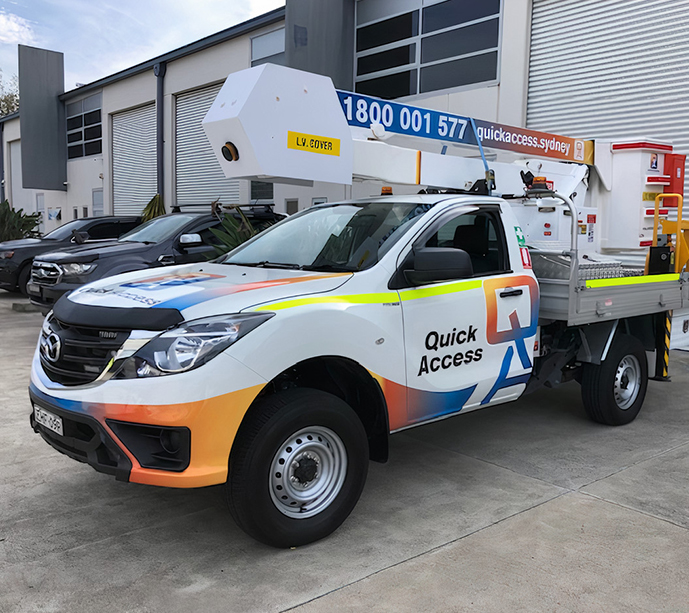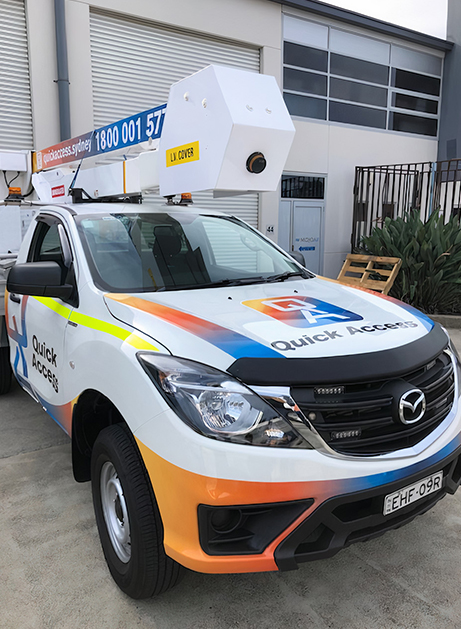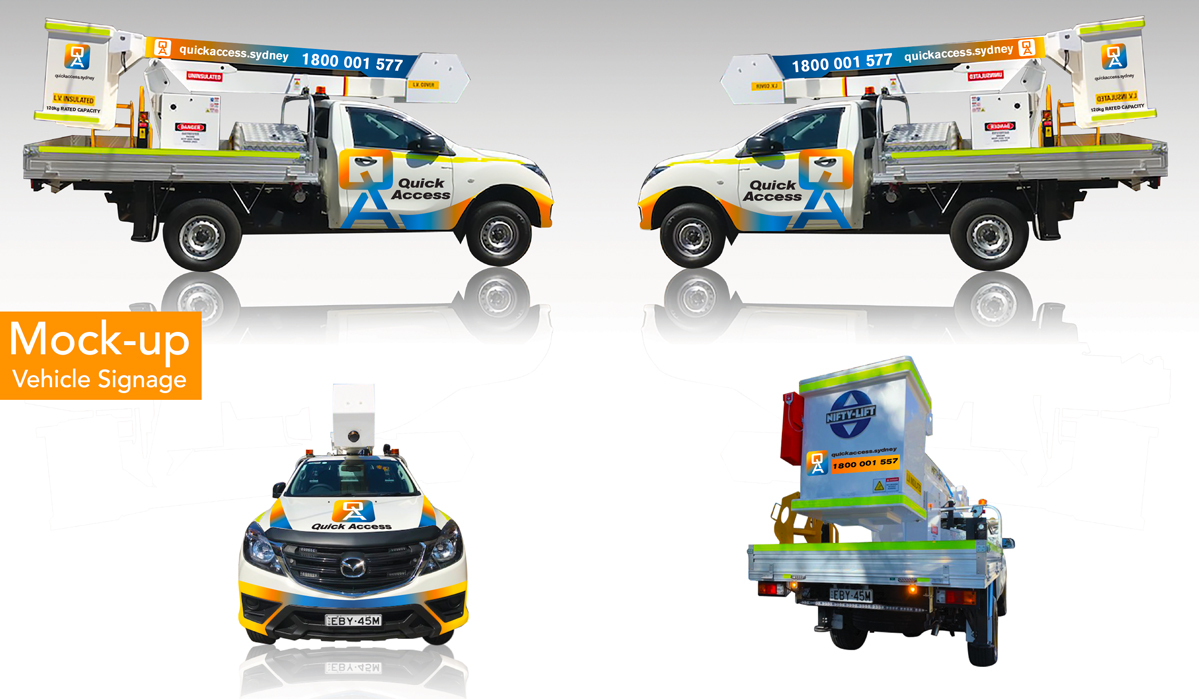 The Equanimity Project Business Card Design/Print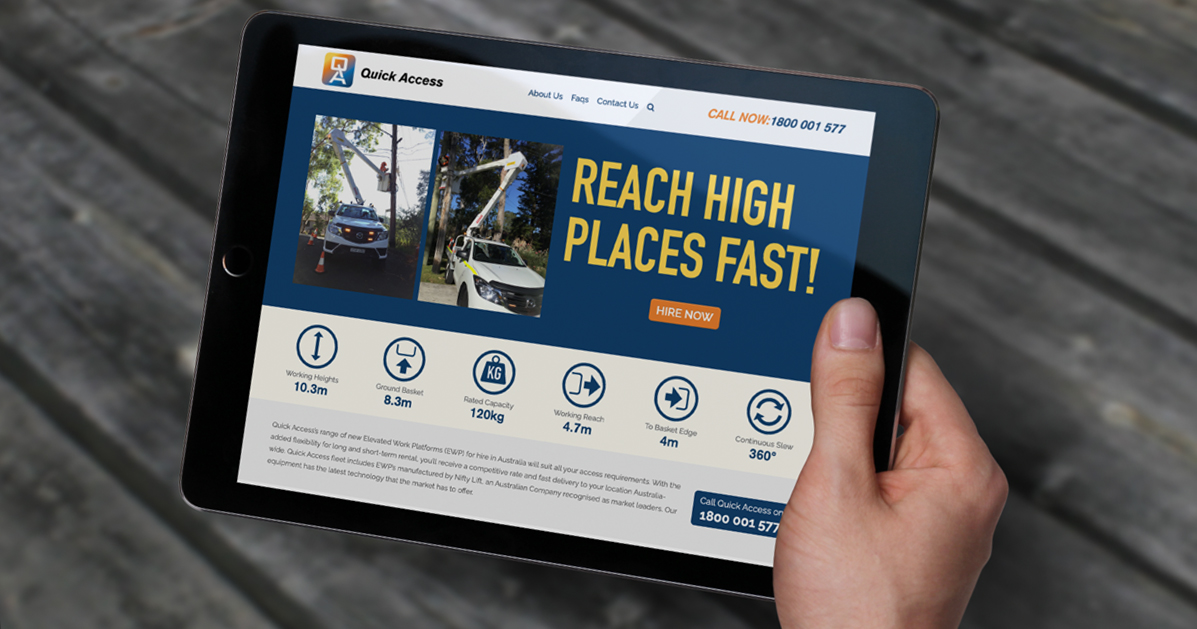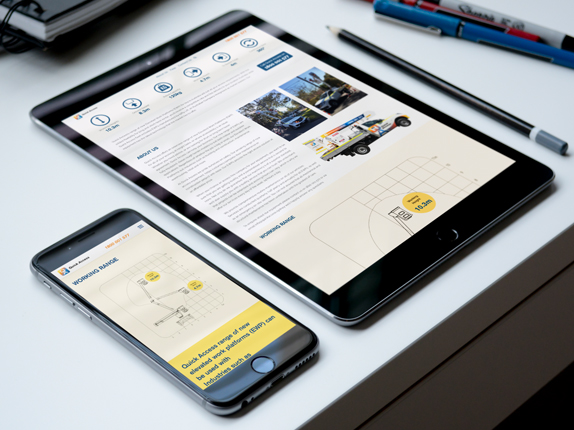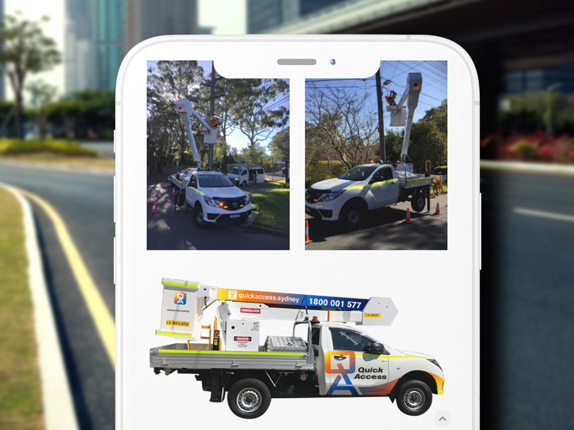 VIEW OUR OTHER BRANDED PROJECTS