Website Design
How do you make your website stand out from thousands of competitors on the Internet?
We believe that a great-looking website design is essential, but no matter how attractive the site is, if it is not ranking, you are not increasing visitors to your site, or you are not attracting leads, the site's structure is going unnoticed. This could lead to thousands of dollars invested without any return.
At Visually Unique, we take the time to understand your brand and target audience before we implement any stage of development. Our process ensures that we consistently keep you up to date with the site's development, from the initial design layout to going live.
We focus on your clients to ensure that they have the best experience possible whilst engaging with your site. We aim to keep it simple, informative and aligned with modern trends without being overwhelming. Having the correct fundamentals in place means the visitors to your site share the site's existence through social media and word of mouth while generating both new and repeat visitor interest, adding the opportunity for new leads and sales.
How we work?
We'll explain our workflow in it's simplest form.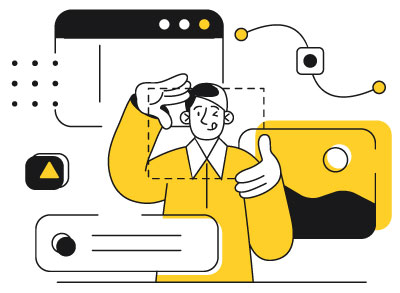 Website User Interface (UI)
Design Creation
Your branding is at the centre of attention whilst designing the layout for your website and the users who will be visiting your site. We engage in your brand's journey and storytelling to develop a site with substance.
When creating your website, we want to leave an impression with your audience that captivates them to discover more about your offers and business. Our creativity focuses on the customer journey from the time they discover your site, ensuring a smooth process and a simple way of navigating your site.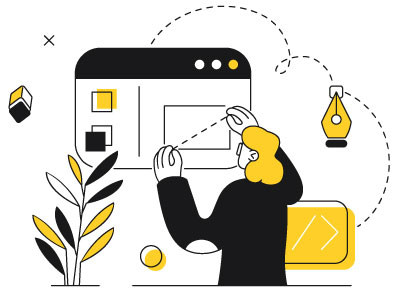 Review / Amendments
Once we've completed the design, we'll need your feedback to confirm that we've fulfilled all of the website's requirements.
We also recognise that some details may have been overlooked in the first brief. Making design changes will aid the process and prevent delays during the development stage.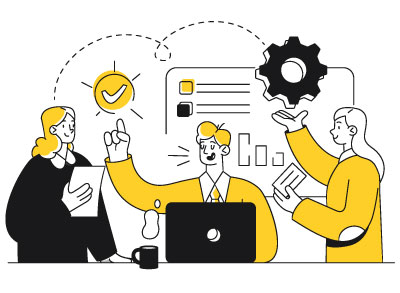 Design Approval
We may now move forwards with the building of your website after receiving your approval for the website artwork for all responsive devices.
Our developers will be instructed on the interactive components of the site design to assist them in achieving the desired outcomes.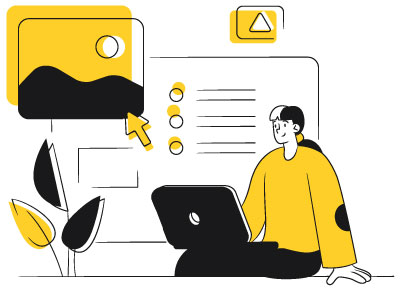 Website Development
On our test servers, our developers build your website adhering to the design and branding guidelines while staying on schedule.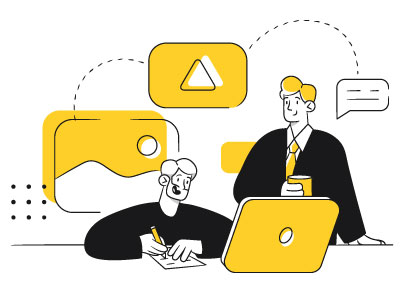 Review / Testing
Now that the website is finished, it's critical to test it on all devices to check that the colour and branding, picture placement, and content match the design, and that interactive components function properly.
Your input is also crucial in order to build a robust website that will get traction, reach out to your desired target audience, and deliver results that are critical to your website's success.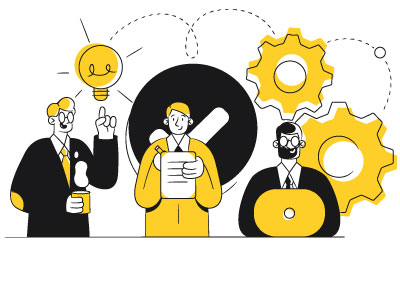 Design Approval
Your website has finally been given the green light to go live. Your comments and support during the construction of your site have resulted in a personal connection and passion to seeing the site succeed with visitors.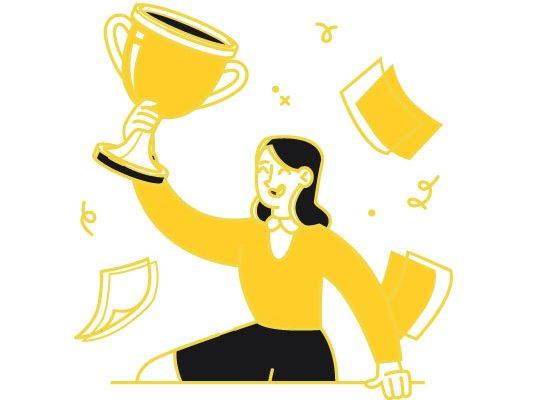 Launch (Go Live)
Congratulations on the launch of your new website. We will require information from your hosting server, or we will set up the site with one of our website hosting partners during this procedure.
We will move the site from the development server to your hosting server, set up Google Analytics, and make sure the Google database picks up the site. Our sites are SEO-friendly, and we offer SEO services through our business partners to give you more marketing options.
Once you have your website up and running we recommend to do regular website maintenance. If you are wondering why is website maintenance important please check this article.
Our websites are SEO (Search Engine Optimization) friendly. We label your brand and associated keywords for your website to complement the content and enable the organic search capabilities to achieve their full potential, placing you as high in the search engines as possible. In terms of SEO, we collaborate with third parties that could take you beyond organic search based on your budget and desired goals.
Visually Unique is passionate about making your site visually appealing and simple to navigate. We want your visitors to feel safe while browsing while finding it easy to navigate from one topic to another. It's essential to establish a robust website that can compete and leave an impression that encourages visitors to return and discover something new.